Vietnamese Customer Visiting Our Company
Due to the rapid development in Vietnam,the domestic steel consumption reaches it's peak.
Meanwhile, many steel mills spring up,and the booming building industry asks a huge demand of steel, like steel wire,steel coils and steel rebars.
Accordingly, lifting electromagnet which is the key part equipment used in these steel plants is under great need.
It's neighbour-China has many renowned professional electromagnet manufacturers.
Through the introduction of their Chinese friends,we are honored to have these 2 Vietnamese customers to visit our company yesterday.
Both parties discussed the technical details during this short meeting,and our engineers answered their concerns regarding magnet using in their steel mills.
2 Mr.Phuongs speak highly of our product quality and technical strength.
And they said they will recommend our products to their counterparts.
This is the third time we are having Vietnamese customers to visit our company.
We will bring more quality product and excellent service for our Vietnamese friends.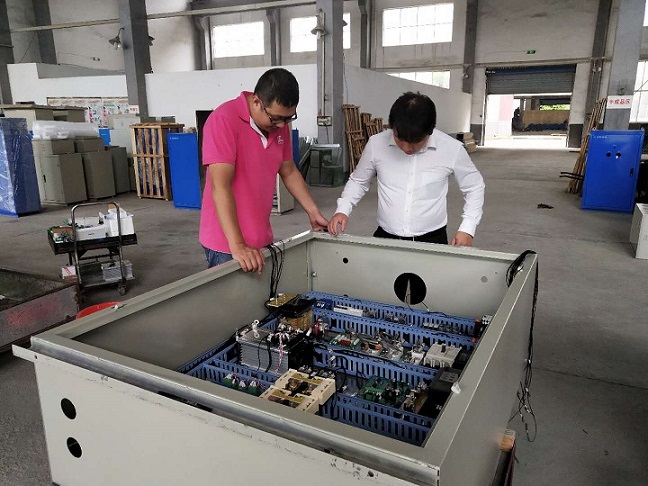 Lifting Electromagnet Workshop Visit