KMD has been in the EMS (electromagnetic stirrer) field for more than 15 years, we can design, refurbish EMS according to user's requirements. Presently more than 2000 strands of CCM have been equipped with our EMS. Our clients including BAO STEEL,WUHAN IRON & STEEL GROUP,BSP(BHILAI STEEL PLANTS ,INDIA),ELECTRO STEEL,INDIA,JINDAL STEEL(Oman, a subsidiary of JINDAL STEEL INDIA),POSCO(SOUTH KOREA),SINO STEEL(TAIWAN),DRAGON STEEL(TAIWAN),and our EMS wins
appraise from them. Hope our EMS will bring you more profits.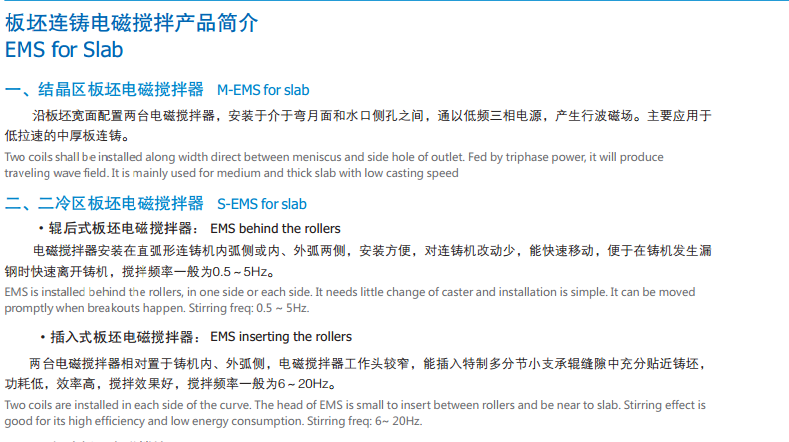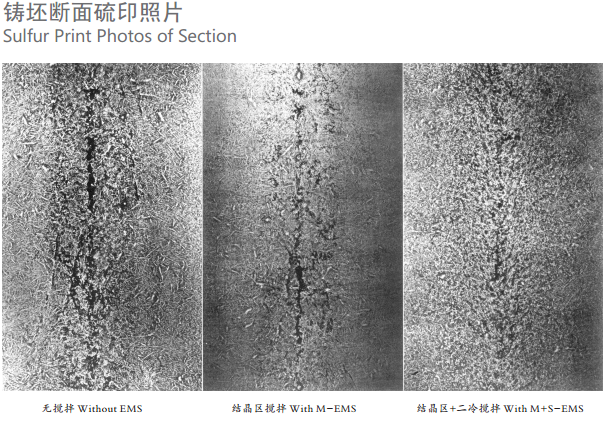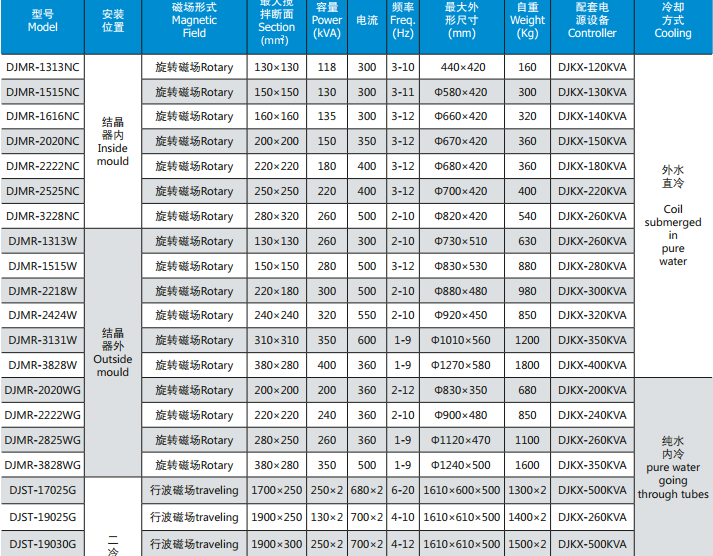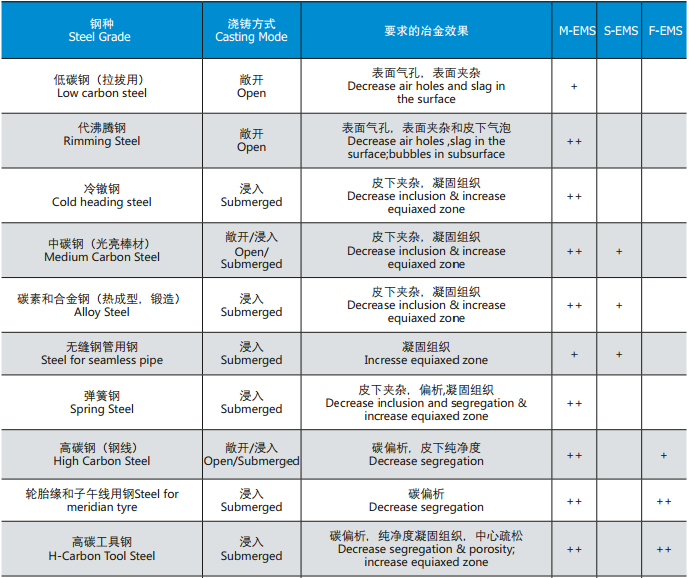 please hit link below to watch test of MES on youtobe.
https://www.youtube.com/edit?video_id=CpCLQYyt5sc