Product Brief
MW5 series products are round type magnets, with this structure, it features strong attracting force, deep penetration force, it is an ideal transportation tool. Suitable for lifting and transporting cast ingot, steel ball, pig iron, mechanical chip, various kinds of steel scraps, return scraps, cropping, baling scraps and etc. Suitable for removing large irons in advance in slag disposal process and lifting and transporting iron powder in the coal washery. Two chamber type outlet box with particular extra-thick outlet box fender and anti-twist setting for outlet cables. There are three excitation modes: rated voltage DC220V mode; strong excitation mode; over excitation mode.

Excavator magnet is a derivation of the MW5 series,it's widely used in the scrap yard in steel mills or junk shops.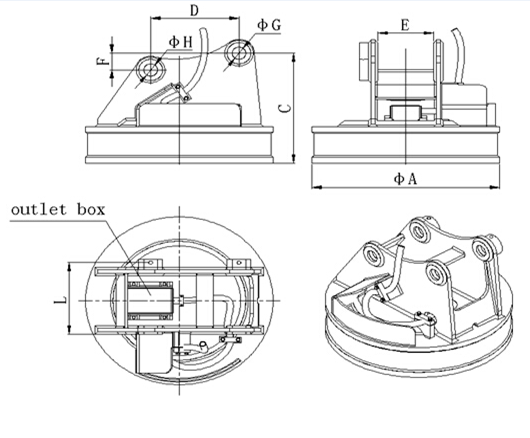 Below is the basic information of the excavator magnet which has been sold to Philippines:
| | |
| --- | --- |
| Model | MW5-150L/1-D |
| Rated Voltage | DC 220V |
| Cold State Current | DC 71A |
| Cold State Power | 15.6kW |
| Duty Cycle | TD=60% |
| Self-weight | 2900kg |
| Working Period | 10 min |
| Protection Grade | IP55 |
| Ambient Temperature | -5-60℃ |
| Insulation Grade | H |
Special models are available upon request.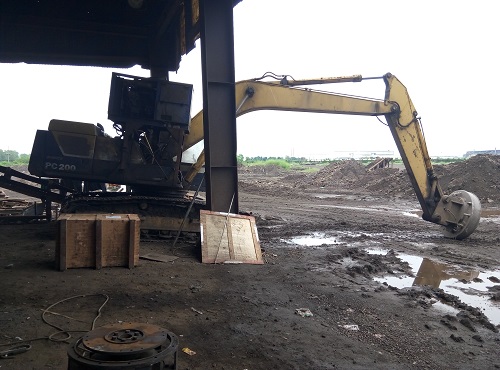 Excavator Magnet used in steel scrap yard in SKK Steel(Philippines)
Excavator Magnet in Junkshop,Manila,Philippines hit link below:
Excavator Magnet In Junkshop,Manila,Philippines