RCDB serires disk tyhpe electromagnetic separator is used for removing ferromagnetic particles from powdery or lumpy manterals.
Feature:
1. magnetic circuit adopts computer simulation design,so it has a deep penetration force and high field gradient and can provide max attracting force.
2. Sealed steel plate shell and strict test of air-proof ensure as well as vacuum epoxy resin has has ensured high performance under coarse working surroundings.
3. Natural cooling methos which causes a less risk of fault occurance.
4. All technical data meet the standard JB/T769-2004 and some even surpass the national standard.The product can remove 0.1-35kgs of the paramagnetic material from non-magnetic materials and the removing rate can meet up to 95% or above.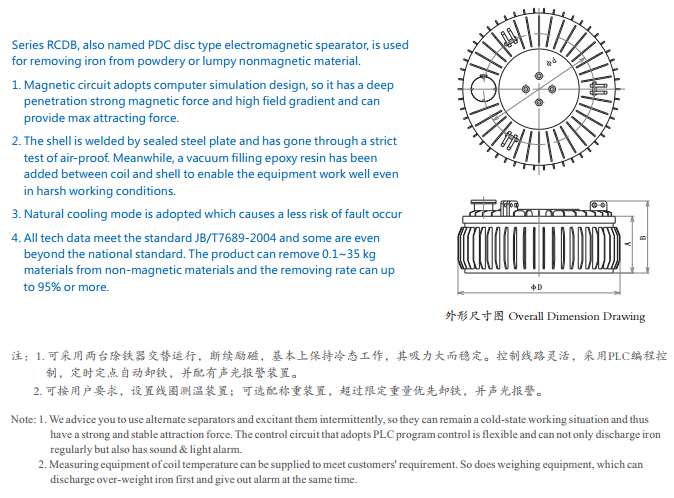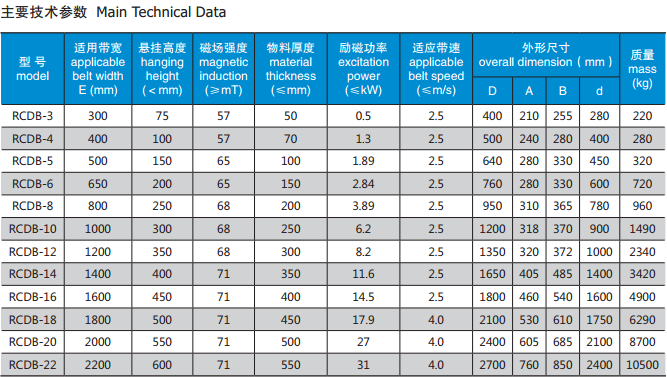 There are also strong magnetic force type for RCDB-Series,technical details as below: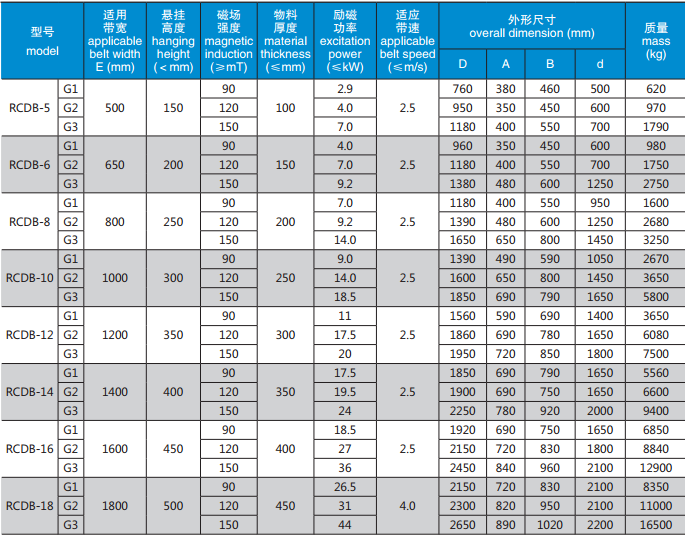 for onsite vides please visit link below:
https://www.youtube.com/watch?v=J3LMXgkAE1c&feature=youtu.be
https://www.youtube.com/watch?v=qIwLudUWWOw&feature=youtu.be