MW5 Series Lifting Electromagnet for Steel Scraps
Lifting Electromagnets of MW5 Series are suitable for casting ingot, steel ball,pig iron, machine turning chips, steel scrap. During slag disposal process, it can remove large size of tramp irons at initial step. Outlet box of this series has 2 chambers, an extra-thick fender and an anti-twist setting.
There are three excitation options: rated voltage DC220V, strong excitation, and over excitation.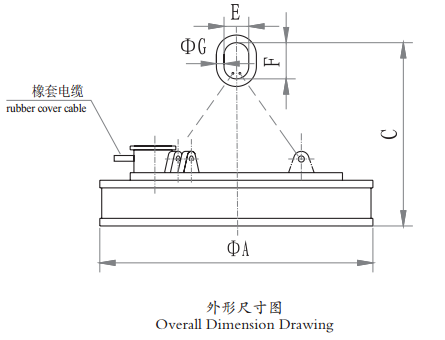 Technical Parameters are as below: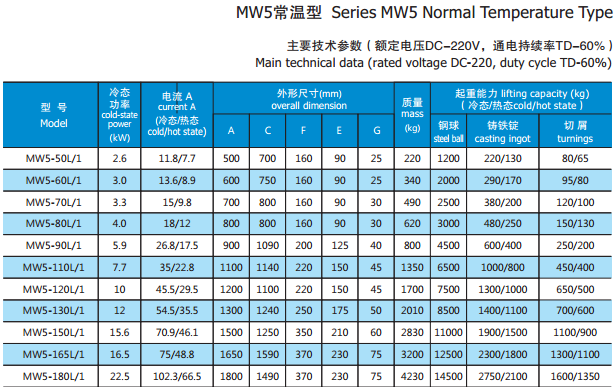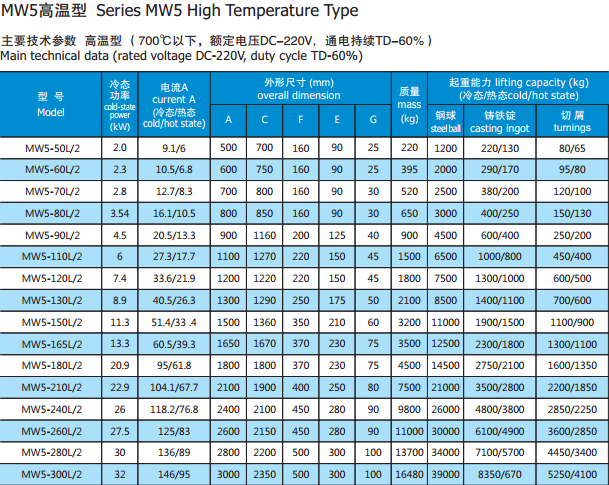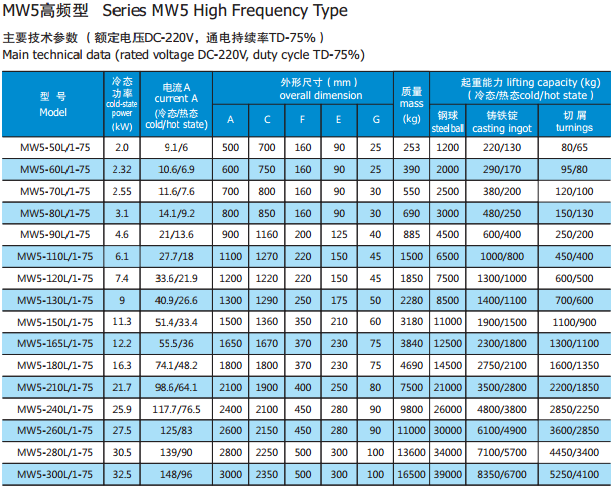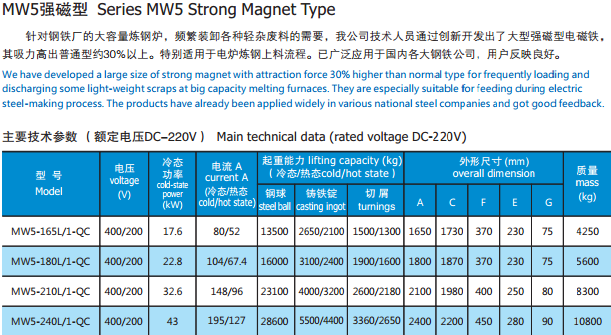 Note: underwater magnet is also available as per user's request.

for onsite video,please hit link below:
https://www.youtube.com/watch?v=igH5rD_NofA